Kabir Sahib manifest day is the day when our Real father, God Kabir came from his immortal abode and appeared on the lahartara lake in Varanasi. This day is celebrated as Kabir Saheb manifest day.
Why Kabir Saheb Manifest day is Celebrated?
Kabir ji was the one who initiated the social reform and rebelled against the wrong ways of worshipping God. Kabir Saheb's manifest day is celebrated in the proximity of JagatGuru Rampal Ji Maharaj Ji in the month of June on full moon day.
"Importance of celebrating Kabir Saheb Ji's manifest day."
Importance of this day is to walk on the path directed by Kabir Saheb Ji and to convey his great ideas to the society as real spiritual knowledge. On this day a huge feast is organized in the proximity of Saint Rampal Ji Maharaj Ji in which all devotees participate with great enthusiasm.
|| Our Race is living being, Humanity is our Religion
Hindu,Muslim, Sikh, Christian, there is no separate Religion||
"Kabir Saheb's Struggle"
Kabir Saheb firmly opposed to conservatism, hypocrisy and flatulence. Kabir Saheb created a homogeneous society 600 years ago and opposed these evils. Presently, Saint Rampal Ji Maharaj took this responsibility in the proximity of Kabir Saheb.
"Spiritual Path directed by Kabir Saheb"
God himself comes or sends his almighty Saint to again lay the foundation of religion by true spiritual knowledge. One could get salvation only by devotion done according to the holy scriptures in the refuge of true saint.
Mega Bhandara At Rohtak, Haryana and Jabalpur, MP on 17 June 2019
In congruence of Sant Rampal Ji Maharaj and their devotees the World's largest Bhandara has been planned on the occasion of Kabir Saheb Prakat diwas where everyone is invited. There will be no role of caste and religion here, because according to the teachings of Sant Rampal Ji Maharaj discrimination on the basis of caste, creed and religion is the curse on human society.
Dowry Free Marriage (Ramaeni)
It is the most amazing and attractive part of this occasion. Hundreds of couples get married by the grace of Lord kabir.
Intercast marriages also take place in this amazing programme.
The Important thing in this occasion is that all marriages are totally dowry free. There is no transaction of money or gifts.
United India and Dowry free Society is only possible under guidance of Sant Rampal ji maharaj.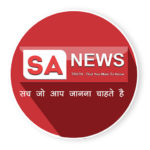 SA News Channel is one of the most popular News channels on social media that provides Factual News updates. Tagline: Truth that you want to know