On 28th Feb, every year, National Science day is observed to promote the need and development of science. Since 1986, the day has been celebrated in the memory of Dr. C.V Raman. On this day every year, the discovery of the Raman effect by the great Indian physicist Dr. CV Raman is recalled. Let us know some facts about National Science day 2022.
National Science Day: Highlights
National Science Day has been observed every year on the 28th of February since 1986.
Dr. CV Raman got the Nobel prize in 1930 for his work related to Raman Effect.
On NCSTC's proposal the Indian government nominated 28th Feb as National Science Day.
"Integrated Approach in Science and Technology for a Sustainable Future" is the theme for this year's National Science Day 2022.
PM Modi reasserts commitment towards strengthening the power of science and technology.
Saint Rampal Ji Maharaj is providing a link that connects science with spirituality.
Why is National Science Day Celebrated?
Every year, Feb 28 is celebrated as National science day in honor of the discovery of the "Raman effect" by Indian scientist CV Raman. This day is celebrated as national science day to mark the invention done by CV Raman of the Raman effect. The day is celebrated to motivate youth to know and understand the aspects of science and creativity. The main goal behind this is to explain the need and importance of science among people and society.
Why is 28th Feb Celebrated as National Science Day?
28th February is celebrated as national science day because on this particular day, our great scientist Chandrasekhara Venkata Raman discovered and proved the Raman effect. Dr. CV Raman received a Nobel prize in 1930 for his work on the Discovery of the Raman effect and scattering of light. So for giving condolences to his work and creativity in the field of science, National science day is celebrated.
Aim of Celebrating National Science Day
The item and objective of celebrating national science day are to spread awareness about the importance of science in our community, and how science has made human life easy in daily life. The main motive behind celebrating national science day is to motivate students all around the country to develop an interest in the field of science and technology. On this occasion, youths prepare and present various creative and innovative science projects in their academics.
National Science Day 2022 Theme
National Science day 2022 theme is "Integrated Approach in Science and Technology for a Sustainable Future." Our Union Minister of Science and Technology, Dr. Jitendra Singh had launched this year's theme for National Science day.
National Science Day Events & Celebrations
Every February 28th, India observes National Science Day. The celebration includes public speeches, radio and television broadcasts, scientific films, research exhibits based on topics and ideas, discussions, quiz contests, courses, science prototype displays, and many other activities. Today, educational institutions across India will mark National Science Day by hosting seminars and discussions on Nobel Laureate C V Raman's scientific contributions.
History of National Science Day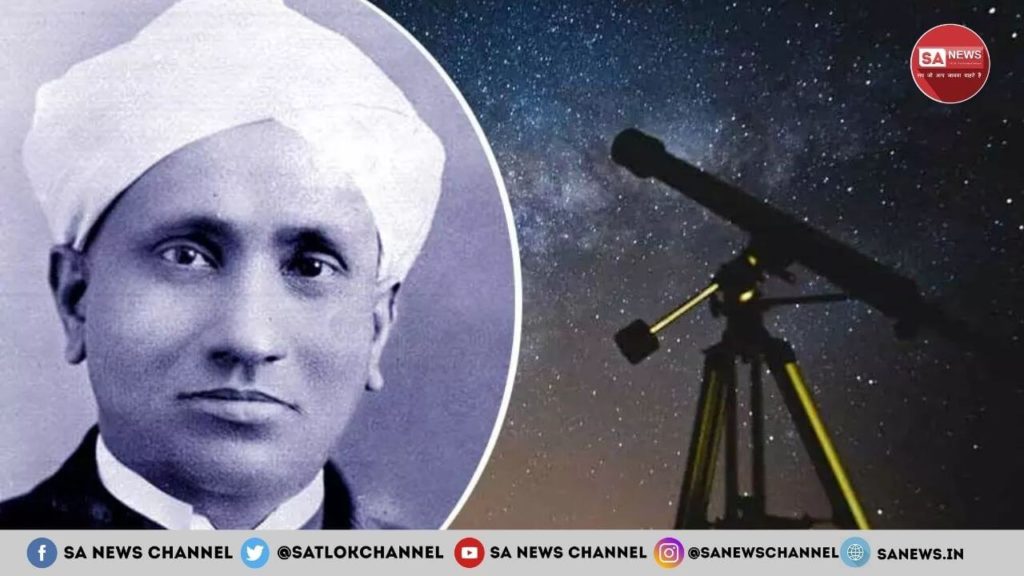 The reason behind celebrating National science day is that in 1986, the National Council for Science and Technology Communication (NCSTC) brought a proposal in front of the Indian Government to nominate Feb 28 as national science day. Afterward, the day is celebrated all over India in schools, colleges, universities, and other academic institutions. While celebrating the First NSD (National science day), NCSTC announced the institution of the national science popularization awards for recognizing quality efforts in the field of science and communication.
National Science Day Significance 
At the state and national levels, students from across the country present science-related projects and innovations. The day is observed to encourage young people to learn about science and develop an interest in it. The goal is to educate people about the importance of science. National Science Day is observed to raise awareness about the importance of science in people's daily lives and to recognize all of the technological activities, projects, and achievements that benefit humanity.
■ Read in Hindi: National Science Day: राष्ट्रीय विज्ञान दिवस पर जाने सबसे बड़ा विज्ञान क्या है?
It is marked by the implementation of new technologies for scientific growth, the provision of opportunities for scientifically inclined individuals in India, and the encouragement and popularization of technology and science.
What Is the Raman Effect? 
The Raman Effect is a theory about change in the wavelength of light that occurs when a beam of light is deflected by molecules. A small fraction of light that passes through a dust-free, transparent chemical compound emerges in directions other than the incoming beam. The wavelength of the majority of scattered light is the same. A small portion with wavelengths different from the incoming light, The presence of different wavelengths indicates the outcome of the Raman effect.
PM Modi's Greetings on National Science Day
Prime Minister Narendra Modi on Monday quoted scientists and science enthusiasts, on the day of national science day, and said to reassert commitment towards strengthening the power of science and technology. He had appealed to families to put efforts in developing scientific development towards their children.
■ Also Read | World Science Day For Peace And Development: Know About The World's Greatest Scientist Ever
National Science day greetings to all scientists and Science Enthusiasts. Let us reaffirm our commitment towards fulfilling our collective scientific responsibility and leveraging the power of human progress." 

PM Modi tweeted
How Science Is Damaging Our Society?
If we see the current scenario, in the absence of spiritual knowledge, Science is taking us to negativity and hatred in between us. Its proof is the latest war update between Russia and Ukraine. Humans have created hydrogen bombs, nuclear bombs, missiles, rockets, etc. which is not healthy for society in any terms. We have to make use of science, education, and technology to make our lives better and for the upliftment of humanity. 
What Is the Biggest Science on National Science Day?
There is no doubt that Science has made our life easy and comfortable, but still, we are far away from real happiness. There are a lot of diseases that are not curable through science. Whereas spirituality is far ahead of the knowledge of science that can make your life happy, disease-free and comfortable. After getting the right spiritual knowledge, one can get rid of the cycle of death and birth forever. 
Tatvgyan is the supreme knowledge that exists. It connects science and spirituality in such a way that explains mysteries and answers every unanswered question. Tatvagyan is the knowledge written inside Sukshm Ved, which is currently being explained by Jagatguru Tatvdarshi Saint Rampal Ji Maharaj.
Saint Rampal Ji Is the Biggest Scientist on This Earth Currently
Many Scientists and Saints have put their heart-out to finding the best way to make life happy, but in front of Sant Rampal Ji's spiritual knowledge and work all looks dull. Scientists have confused us with their negative ideology and incomplete and uncertified knowledge. As through Sant Rampal Ji's incredible spiritual knowledge, people's diseases are getting cured as well as their sins are getting destroyed. By accepting this spiritual path, people are leading a healthy life and inching towards the path of salvation. Download 'Saint Rampal Ji App' from Google Play Store right away to know more.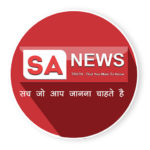 SA News Channel is one of the most popular News channels on social media that provides Factual News updates. Tagline: Truth that you want to know