As the 643rd birth anniversary of Saint Ravidas Ji, i.e. Guru Ravidas Jayanti 2020 is approaching, all of us rush to know: Who was Saint Ravidas Ji? What's special about him? Why do we celebrate his Jayanti or birth anniversary? Who was his Guru? etc.
In this blog, we will answer these questions while sharing with you some of the key points from the life account of Saint Ravidas Ji along with some of the lesser-known facts about him. On "Guru Ravidas Jayanti 2020" let us share with you very important information on the critical topics given below.
Table of Contents
Ravidas Jayanti 2020 Date & Holiday
When is Guru Ravidas Jayanti: Ravidas Jayanti 2020 is on date 9th February. The birth anniversary of Guru Ravidas is a popular gazetted holiday in northern India.
Who was Saint (Guru) Ravidas Ji?
Many religious gurus have born in India who has played an important role in ending the ongoing social evils from the society. One such Saint is Guru Ravidas or Raidas Ji. Saint Ravidas Ji was contemporary to God Kabir Ji. He put a check on caste-based discrimination in society and enlightened people about how important spiritual knowledge is to humans through his 'Vanis' (poetic utterances of Saints). Guru Ravidas Ji had a special love from the beginning in the devotion of God.
Guru Ravidas Jayanti 2020 special — Who was the Guru of Saint Ravidas Ji?
When Supreme God Kabir Ji enlightened Saint Ramanand Ji about His Tatvgyan, Ramanand Ji renounced practising untouchability and took Ravidas Ji in his shelter.

#GuruRavidasJayanti pic.twitter.com/YqegoJR4Fz

— God's child (@JaanePehchaane) February 6, 2020
Even on being born in a Chamar caste (now termed as Schedule caste), he used to insist that people should live in brotherhood with each other. He gave initiation to people from various sections of society. With his knowledge and through his efforts, many became his followers in India. Ravidas Ji is considered a very influential guru of the Nirguna sect. Many people consider him God because he did many things for human welfare. Guru Ravidas Ji greatly influenced society through his couplets and hymns.
■ Some couplets uttered by him are:
Ravidas, ke janam ke kaaranai, hot na kou neech|
nar koon neech kari daari hai, ochhe karam kee keech||
■ Meaning: – Ravidas Ji says that by taking birth in upper caste or lower caste one does not become superior or inferior. The superiority or inferiority of a human being is only reflected by his actions.
Hari-sa heera chhaand kai, karai aan kee aas|
te nar jamapur jaahinge, sat bhaashai Ravidas||
■ Meaning: – Ravidas Ji says that instead of diamond-like God who is very valuable, they hope from others and go here and there. Such persons will definitely go to hell.
Birth of Guru (Saint) Ravidas Ji and his education
Guru Ravidas Ji was born in Govardhan, a small village in Varanasi city of Uttar Pradesh. Ravidas Ji's mother's name was Kalsa Devi and his father's name was Santosh Das. Everyone has their own views regarding the birth of Ravidas Ji. Some say that he was born in 1377, some say that he was born in 1399 but some documents clarifies that he was born in the Magh month of the Hindu Calendar. In reality, he was born in 1450 C.E. on the full moon day.
Ravidas Ji's father belonged to the Chamar caste of Rajnagar town. His profession was to make and repair shoes. He was against violence so he used to make leather from the dead animal's skin to make shoes. Ravidas Ji was very intelligent from childhood. Pandit Sharda Ji was his teacher. He used to teach Ravidas Ji in his school. But since Ravidas Ji was from a lower caste, some fellow students objected to it and stopped going to his school. Pandit Sharda Ji, seeing Ravidas Ji's interest in learning, started giving him private education.
■ Also Read: Guru Ravidas Jayanti 2022: Know About Miracles Of Guru Ravidas With True Worship Of Supreme God
Guru Ravidas Jayanti 2020: Pandit Sharda Ji did not want the education of Ravidas Ji to be hindered because of the persistent caste-based discrimination in the society at that time. Pandit Sharda Ji, seeing his hard work and talent, would say that one day this child would play an important role in society with his ideology and achieve the title of a guru in ending the discrimination going on in those times. The son of Pandit Sharda Ji was educated with Ravidas Ji and he was very impressed with Ravidas Ji's conduct.
Why is Ravidas Jayanti celebrated
Ravidas Jayanti is celebrated to commemorate the birth of Saint Guru Ravidas Ji. People gave Ravidas Ji the status of a God because he condemned the caste-based discrimination in society. Ravidas Ji was a virtuous soul of the former birth. Due to which he had a special inclination in devotion from the beginning. He judged humans with his knowledge in a rational way defining the truth of caste and religion.
■ He explained to us that when God made us all equal, He did not discriminate in humans, then why are we all hating each other? Man is not recognized by his caste or religion, but by his good and bad deeds.
Guru Ravidas Ji enlightened people about true humanity through many couplets and compositions (Vanis) during his lifetime. The 'Vanis' uttered by him are included in "Guru Granth Sahib," the Scripture of the Sikh society. Arjun Dev, the fifth Guru of the Sikh society, included it in the Book.
Saint Ravidas Ji took initiation from Acharya Guru Ramanand Ji, a well-known brahmin then. At that time, discrimination was at its peak in society. Before taking the shelter of Almighty Kabir Sahib, Swami Ramanand Ji used to give initiation to the brahmins only. But after he came into the refuge of God Kabir Saheb, by the order of God Kabir Saheb, he started giving Mantra-initiation to people of all sections of the society. Saint Ravidas Ji was the first disciple of Swami Ramanand Ji from the lower castes.[/sc_fs_faq]
Guru Ravidas Ji taking Queen into his refuge
Once a brahmin requested Guru Ravidas Ji to bathe in the Ganga river. Ravidas Ji refused to say:
Man changa to kathauti mein Ganga||
■ Meaning: – Ravidas Ji says that if your mind is pure, you don't need the Ganga bath.
Guru or Saint Ravidas Ji asked that brahmin to donate his coin to Ganga Ji (Ganga River). But asked him to do this only if Ganga accepts it by taking her hands out, otherwise, give it back.
The brahmin went to Ganga and started reciting the words told by Saint Ravidas Ji to the river. Ganga Ji held her hands out to take Ravidas Ji's coin with one hand and offered a golden bracelet with the other hand to give back to Ravidas Ji. That brahmin got greedy and did not give the bracelet to Ravidas Ji but sold it to the King who gave him some money for that. The King gave that golden bracelet to his wife. Seeing the bracelet, the Queen demanded another one like that.
■ The King called the brahmin and said – Give me one more bracelet that looks exactly like this. Else I will punish you and your family. Hearing this, the brahmin got frightened and prayed at the feet of Guru Ravidas Ji.
Saint Ravidas Ji said – What happened brahmin? Why are you so upset?
The brahmin told him the whole story. Then Ravidas Ji said – Pandit Ji, you committed an unforgivable offense! But because your family is also in danger I'm helping you.
He asked that brahmin to put his hand in his kathauti (kund/tub used for soaking the leather). The brahmin thought – 'How can I put my hand in that kund being born in the brahmin clan!' But seeing no other way out, he put his hand in the tub. And found a number of golden bracelets similar to the previous one in it.
■ Guru Ravidas Jayanti 2020: Then Guru Ravidas Ji asked brahmin to take one bracelet and give it to the King. Ravidas Ji warned brahmin Ji that greed is not good. The brahmin gave the bracelet to the King's wife. The Queen impressed by the decorations on the bracelets, asked the Brahmin – Where did you get these from?
Brahmin Ji told about Saint Ravidas Ji. The Queen thought that Ravidas Ji must be a goldsmith and she would take many such bracelets from him. The Queen was suffering from an incurable disease and was also troubled by Pitra. For this, she took blessings from many saints and got herself treated a lot, but nothing worked.
She then left to meet Ravidas Ji with her slaves and bodyguards. Just by having the audience of Guru Ravidas Ji, the Queen's incurable disease healed and she felt as if tons of weight was taken off from her head. The Queen fell at his feet. This miracle increased the trust of that Queen on the saint. Ravidas Ji gave initiation to the Queen and enlightened her by the spiritual knowledge.
Ravidas Ji said to the Queen that she is required to do worship in order to get happiness in the future also. Queen said – Guru Ji, I hold a lot of Dharma Bhandaras (communal meal).
Guru Ravidas Ji said through his couplets (Dohe, Quotes)
Bin Guru daan birath hai, jyoon luta chor|
Na Mukti na laabh sansaaree, kah samajhaoon taur||~Guru Ravidas Ji Quotes
■ Kabir Ji says:
Kabir, Guru bin maala pherate, Guru bin dete daan|
Guru bin donon nishphal, hai poochho ved puraan||
■ Meaning: – No work should be done without taking permission from the Guru. Because even the donation made without the Guru goes in vain.
Guru Ravidas Jayanti 2020 Special Story
Guru Ravidas Ji took 700 Pandits to his refuge:
One day the Queen organized a Dharma Bhandara taking the orders from Guru Ravidas Ji. The Queen invited many villagers and brahmins. About 700 brahmins had come to that Bhandara. On the other hand, the Queen also invited her revered Gurudev Saint Ravidas Ji. Ravidas Ji sat with those brahmins. Brahmins complained this with the Queen. The Queen said to those brahmins that he was her revered Gurudev and she would not observe the Bhandara without him. But the brahmins got offended and started leaving the place.
■ Then Ravidas Ji said – Please all of you be seated. I will go and eat somewhere else.
The brahmins sat down to have Bhandara at their places. From the Bhakti of God Kabir Ji, Ravidas Ji acquired some spiritual powers (Siddhi) in him. Each of the brahmins saw one Ravidas Ji eating with every single brahmin having food in the Bhandara. They all wondered how that could happen.
Saint Ravidas Ji then also showed a golden Janeu in his body (under the skin) and said – I, in reality, am a brahmin. I'm a brahmin from birth. Janeu is a thread tied around the neck and body of male brahmins. This indicates that they are brahmins.
Then, Guru Ravidas Ji narrated the Satsang to all the brahmins. Listening to that Satsang, all the brahmins took refuge of Saint Ravidas Ji and got their welfare done. All the brahmins broke their Janeu. The Janeu broken that day weighed 1.25 man (1 man = 40 Kg ; 1.25 maN = 50 kg).
Who was the Guru of Meera Bai?
Saint Ravidas Ji also took Meera Bai Ji in his refuge by the Orders of God Kabir Ji. Meera Bai Ji then denied the tradition of idol worship. The society opposed her a lot for acquiring a guru from Chamar caste but she stayed firm in her motive. (In later life, however, God Kabir Saheb took Meera Bai Ji in his refuge and gave her the second Mantra of worship. Then, Meera Bai got herself salvaged.
■ Saint Ravidas Ji's first spiritual guru was Swami Ramanand Ji. But soon he realized that God Kabir Ji only is the True Guru. He then changed his guru and became God Kabir Saheb's disciple. But, that's not known to many.
It is the identity of the true saints that their knowledge and way of worship matches the injunctions of the Holy Texts. Today, Jagatguru Saint Rampal Ji Maharaj imparts the same miraculous Scripture-based spiritual Knowledge and gives those True Mantras of worship. People from all classes, castes have accepted his ideologies and have taken refuge in him. Let us all learn and adopt the knowledge imparted by him and make our human life successful.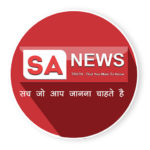 SA News Channel is one of the most popular News channels on social media that provides Factual News updates. Tagline: Truth that you want to know