Zero Discrimination Day 2021 is observed on March 1. There is a lot to know about the day, its aims, and objectives. In following paragraphs, we bring you Zero Discrimination Day 2021 Date, Theme, History, Significance, and Quotes and more about true method to avoid discrimination.
Zero Discrimination Day: Highlights
United Nations and its members observe Zero Discrimination Day on March 1 annually
Observation is to encourage equality before the law and in practice
Any discrimination on race, gender, religion, nationality, education, profession, ethnicity, or belief is not good
All beings are children of Supreme God who loves without any discrimination
Come at refuge of Satguru Rampal ji Maharaj to un-condition discriminatory mind
Zero Discrimination Day 2021 Date
Zero Discrimination Day is observed every year on March 1 by the United Nations (UN) and other organizations internationally. The intention behind the observation is to encourage equality before the law and in practice all over the UN member nations. Campaigners from all nations are loud about several problems faced by respective nations and how to solve them. Zero Discrimination Day 2021 is celebrated on March 1.
What Is the Aim of Zero Discrimination Day?
Zero Discrimination Day aims to commemorate individuality, inclusion and human rights while boosting tolerance, compassion, and peace. Discrimination means the discriminatory exercise of unfair treatment of a person or people's group in a different way than others due to considerations such as race, gender, religion, disability, nationality, skin color, education, profession, ethnicity, beliefs, sexuality, height, weight, or age. Even With laws and education, discrimination remains to be a wide-spread challenge worldwide.
Zero Discrimination Day 2021 Theme?
Zero Discrimination Day was introduced by Joint United Nations Program on HIV and AIDS (UNAIDS) Executive Director Michel Sidibé, on February 27, 2014 with a foremost event in Beijing. The Day has a designated theme every year, and this year's theme is "Zero Discrimination against women and girls."
Zero Discrimination Day History and Significance
The United Nations HIV/AIDS Program first celebrated Zero Discrimination Day in 2013. Next year, the UN and other international organizations legitimately observed Zero Discrimination Day on March 1, 2014. The day reminds us that everybody should live a full and productive life with dignity. It is to create universal unanimity in the direction of halting all types of discrimination. UNAIDS targets to fight discrimination towards people living with HIV/ AIDS. UN member nations and several organizations follow the day by campaigning the various discriminating stages and eliminating them.
■ Also Read: World Day of Social Justice 2021: History, Aim, Quotes
Some Facts About Zero Discrimination Day
The current year's theme is in extension of Zero Discrimination Day 2020's theme Challenging the Discrimination faced by Women and Girls in all their Diversity.
About 80 countries still have laws that discriminate against same-sex relations.
Approximately 38 nations enforce travel restrictions on people with HIV/AIDS.
More than 60% of Americans consider a lot to be done so that black Americans had equal rights to white Americans.
Michel Sidibe, Executive Director of UNAIDS pointed out that Stigma and discrimination harm people and fragment societies, and they should never suffer in fear and darkness.
What Are the Things to Do on Zero Discrimination Day
Create photos, videos and articles in favor of the cause.
Run campaign to spread awareness on social media by using the hashtag #zerodiscrimination
Promote a documentary about HIV/AIDS discrimination.
Research study on how to help victims regain self-esteem and embrace individuality.
Help in eradicating fear of going to school or participating in activities, anxiety from low self-esteem.
Support the cause to fights against discrimination and
Help the victims to regain their rights and dignity.
Zero Discrimination Day Quotes
"Avoid any discrimination against languages, skin color, or religion".
"Ignoring the people suffering is one form of sin".
"Together, we fight against the prejudice on Zero Discrimination Day 2021".
"Let us pledge to stand against the laws that discriminate against people".
"Like the need trees to survive, the humans also need to be loved rather than discrimination".
"Pledge to liberate people from bondage of poverty and deprivation".
"Power of discrimination doesn't believe in Liberty; Let's fight for it".
"Let's raise our voice together against discriminating with HIV".
"Those impacted the most by discrimination should stand up for themselves".
"Children should not be judged and discriminated against based on everything that makes them different".
Only Supreme God Does Not Discriminate
We are children of Supreme God who loves us without any discrimination. Due to our passions, we have left his Eternal Abode Satlok at our own wish. We preferred to go with Kaal Brahm who always discriminated one living being from the other. Know this mystery in detail by reading Saint Rampal Ji Maharaj's sacred books and watching His sermons at Satlok Ashram YouTube Channel.
How to Get Rid of Kaal's universe?
The only remedy lies in following the advice of Supreme God Kabir Saheb Himself. He Himself or through a saint enlightened by Him presently Satguru Rampal Ji Maharaj bestows the Sat-Gyan and Sat-Bhakti Sadhana. The seeker must come to the refuge of Satguru to take Naam Diksha (Initiation). Upon practicing the devotion and following all rules as described by Satguru, the seeker gets rid of the clutches of Kaal Brahm. The seeker enjoys all worldly pleasures and lastly dwells in Satlok where he doesn't come in the trap of a vicious cycle of birth and death.
What Should the Reader Contribute on Zero Discrimination Day?
The real contribution of the readers on March 1 on Zero Discrimination Day 2021 will be to know Sat-Gyan and follow it by letter and spirit. The pious souls will love each other without any feeling of discrimination. All souls will live happily in constant remembrance of supreme father Kabir Saheb reciting the Naam Mantra bestowed by Satguru Rampal Ji Maharaj. All accumulated sin deeds will be destroyed, and Satguru's divine blessings will downpour joys in abundance.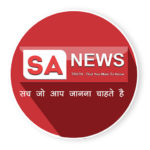 SA News Channel is one of the most popular News channels on social media that provides Factual News updates. Tagline: Truth that you want to know