Last Updated on 3 March 2022, 1:55 PM IST: World Wildlife Day 2022: Every year World Wildlife Day is observed on March 3. On this most important global annual event, we would like to describe this day in detail. We are going to inform our readers about the WWD aim, History, Theme, Things to Do and much more about the way we can avoid our rebirth into the life of an animal. Read further to know about it in detail.
World Wildlife Day: Highlights
The United Nations observes World Wildlife Day on March 3 every year.
The main aim of this day is to raise awareness about the conservation of the world's wild animals and plants.
Theme for WWD 2022 is "Recovering key species for ecosystem restoration".
Know how birth in life cycles of wild animals, plants, birds can be avoided by taking refuge of Sant Rampal ji Maharaj.
Learn the Spiritual path to nourish all living beings on Planet Earth.
When Is WWD (World Wildlife Day) Observed?
World Wildlife Day is observed every year on 3rd March. On 20 December 2013, the United Nation General Assembly declared March 3 – the day of signature of the Convention on International Trade in Endangered Species of Wild Fauna and Flora (CITES) in 1973 – as UN World Wildlife Day. Also in one of the resolutions, UNGA nominated the CITES Secretariat as the facilitator for the global observance of this special day for wildlife conservation on the UN calendar.
What Is the Aim of World Wildlife Day?
World Wildlife Day is celebrated with the main aim to reflect the need of conserving the forests, forest-dwelling species of wild fauna and flora and the ecosystem. The idea behind celebrating this day is to create awareness about the importance of forest-based livelihoods and promote forest wildlife management models and practices which can contribute in establishing a more sustainable relationship of human beings with the natural ecosystems.
World Wildlife Day 2022 Theme?
This year WWD theme is "Recovering key species for ecosystem restoration", as a way to emphasize on the cardinal role of forests, forest species and ecosystems services in preserving the livelihoods of hundreds of millions of people across the world, and mainly of indigenous and local communities tied historically to forested and forest-adjacent areas. This year's theme aligns with UN Sustainable Development Goals 1, 12, 13 and 15, and their extended commitments to remove poverty and ensure sustainable use of resources.
Some Significant Points to Know About World Wildlife
UNESCO World Heritage forest sites have a total surface area of more than 75 million hectares and represent over 13 per cent of all IUCN category I-IV protected forests worldwide.
Between 200 and 350 million people rely on forest for their basic livelihood needs including food, shelter and medicines.
Roughly 28% of the world's land surface is managed by indigenous people who are the front line in maintaining the relationship between human, forest and ecosystem.
What Are the Things to DO on World Wildlife Day?
Just by taking little steps #DoOneThingToday, we can make a difference and help in wildlife conservation.
Create awareness about wildlife conservation and biodiversity by setting up exhibitions, talk shows, presentations and campaigns.
Raise your voice by spreading wildlife awareness on social media by using hashtags like #ForestPeoplePlanet; #WorldWildlifeDay; #WWD2022 (World Wildlife Day 2022).
Volunteer yourself in local conservation projects like cleaning beaches and rescuing wild animals.
Work jointly with museums, zoos, botanical gardens, national parks or parks and encourage them to commemorate the day.
Reach out to the authorities in case of illegal logging or wildlife trafficking.
Avoid purchasing products made by causing harm to wildlife.
Live life by causing minimal adverse impact to our planet's biodiversity.
Sufferings in the Wildlife Cycle
We are aware of how crucial the life of animals and birds is. They wander for food and water from place to place. Neither they get food on time, nor water, nor have any means to protect from heat, cold or insects and flies. We also know how the wild and even domestic animals bear the atrocities done by humans for their selfish needs. In short, they don't have the comforts to enjoy life like human beings.
■ Also Read: World Animal Day: How Many Species Of Animals Can Be Saved Which Are On The Verge Of Extinction?
Humans will also have to bear the life of animals as per our karma before obtaining the comfort of being a human, we have to pass through the life of every 84 lakh species of animals once for obtaining 1 life of a human being. And then the cycle repeats itself. Only by the grace of the Almighty Supreme God Kabir one can bypass this cycle of birth and death.
Avoid Getting Born in Wildlife by Doing Sat-Bhakti
Today, Humans have lots of facilities in life. Being engrossed in them, they forget that after death they will become animals if they don't do the bhakti of God. We, Humans should always keep it in mind that we need to perform true worship of God to attain salvation. According to the teachings of Sant Rampal ji Maharaj, salvation is attained by doing Sat-bhakti of Real God Kabir by which we can get victory in crossing over the cycle of births and rebirths and reach the immortal place Satlok to attain the state of immortality.
What Should Readers Contribute on World Wildlife Day?
On the occasion of World Wildlife Day, Readers should adopt Sat-Gyan and help the wildlife, considering them as the children of God. Also, the seekers should go in the refuge of Enlightened Saint Rampal Ji Maharaj and get the true Guru's divine blessings which will make their life bliss.
World Wildlife Day 2022 Quotes
Don't hunt and eat animals. They were also created by God. Save them
God loved birds and invented trees. Humans loved birds and created cages!
Cage the ones who cage the animals
Saving one animal won't change the world but it will change the world for that one animal!
World Wildlife Day reminds us all that the onus of saving the wildlife lies on us because we are the ones who destroyed it as well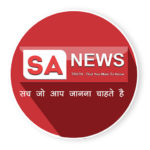 SA News Channel is one of the most popular News channels on social media that provides Factual News updates. Tagline: Truth that you want to know