Kalpana Chawla died on February 1 in 2003 when the space shuttle Columbia was destroyed. The spacecraft broke apart as it re-entered Earth's atmosphere, killing all seven astronauts on board. Despite the fact that she never returned to Earth, her legacy has endured. In this article, we will briefly describe her life story, which will inspire not only young people but also women who want to pursue their dreams. Her dedication and hard work enabled her to realize her ambitions. Let's Check it out!
Revisiting Kalpana Chawla's Life: Highlights
On February 1, 2003 the space shuttle Columbia was destroyed along with it's seven crew members.
Indian Origin Woman Astronaut Kalpana Chawla died while the spacecraft broke apart as it re-entered Earth's atmosphere, killing all seven astronauts on board.
Kalpana Chawla was the first woman astronaut of Indian origin to travel into the Space.
Chawla was chosen by NASA to work along with them in the year 1994.
Chawla was the part of NASA missions STS-87 and STS-107
US Senator Paid Tribute to Kalpana Chawla
Senator Mark Kelly, a retired astronaut from the National Aeronautics and Space Administration (NASA), paid an emotional tribute to the crew of the Columbia Space Shuttle, which crashed in 2003. Kalpana Chawla, the first Indian-American astronaut, was among the seven members of the mission. Rick Husband, commander; Chawla, mission specialist; David Brown, mission specialist; Michael Anderson, payload commander; Ilan Ramon, payload specialist; William McCool, pilot; and Laurel Clark, mission specialist were among the seven members of the crew.
Kalpana Chawla: Personal Information
Her Nickname was Montu. She was Born on 17 March 1962. She was born in Karnal, India. She died on 1 February 2003 in a Space Shuttle Columbia over Texas, U.S. Banarasi Lal Chawla and Sanjyothi Chawla were her parents. She had 4 siblings and she was the youngest of four children. She completed her BE from Punjab Engineering College, her MS from University of Texas at Arlington, and her PhD from University of Colorado at Boulder.
Achievements of Kalpana Chawla
She received the Congressional Space Medal of Honor, The NASA Space Flight Medal, and The NASA Distinguished Service Medal. She was Selected by NASA in December 1994. She was a part of Missions STS-87 and STS-107.
Career of Kalpana Chawla
She went to Karnal's Tagore Baal Niketan Senior Secondary School. Punjab Engineering College in India awarded her a Bachelor of Engineering degree in Aeronautical Engineering. She moved to the United States in the 1980s and graduated from the University of Texas at Arlington with a Master of Science in Aerospace Engineering.
She began working in the field of powered-lift computational fluid dynamics at NASA Ames Research Center in 1988. She focused her research on simulating complex airflows around aircraft, such as the Harrier in "ground-effect" mode.
In 1993, Kalpana Chawla became Vice President and Research Scientist at Overset Methods Inc. in Los Altos, California, to form a team with other researchers specializing in the simulation of moving multiple body problems. Her job was to create and implement efficient aerodynamic optimization techniques. The outcomes of her project work have been published in technical conference papers and journals.
Kalpana Chawla at NASA
She was chosen by NASA in December 1994. In March 1995, she reported to the Johnson Space Center as a candidate for the 15th Group of Astronauts.
■ Also Read: Stephen Hawking Google Doodle: गूगल ने डूडल बनाकर दिग्गज वैज्ञानिक स्टीफन हॉकिंग को किया याद
She became a crew representative for the Astronaut Office EVA/Robotics and Computer Branches after completing a year of training. She tested software for the space shuttles and worked with Robotic Situational Awareness Displays.
Space Missions of Kalpana Chawla
Kalpana Chawla's first trip into space was aboard the space shuttle Columbia on flight STS-87 in November 1997. The shuttle completed 252 orbits of the Earth in just over two weeks. Several experiments and observation tools were carried out on the trip, including a Spartan Satellite, which Chawla launched from the shuttle.
Because of software errors, the satellite that studied the sun's outer layer failed, and the other two astronauts had to perform a spacewalk to recover it from the shuttle.
Kalpana Chawla Legacy
The Columbia incident was investigated and reported in order to better understand what happened. Also, how to avoid a repeat of the tragedy in future spaceflights, the Columbia Accident Investigation Board, for example, was established in 2003.
The University of Texas at Arlington College of Engineering dedicated a Kalpana Chawla memorial in 2010. In October 2020, a commercial cargo spacecraft named Kalpana Chawla was launched to the International Space Station. The S.S. Kalpana Chawla was the name given to Northrop Grumman's Cygnus capsule.
Documentaries on Columbia Crew
"Astronaut Diaries: Remembering the Columbia Shuttle Crew" (2005) and "Space Shuttle Columbia: Mission of Hope" (2006) are two documentaries about the Columbia crew (2013).
What is the Ultimate Life Mission?
The ultimate life mission of every living soul including all the animals, insects, birds, humans, and other creatures is to attain complete salvation. Complete Salvation is riddance from the vicious circle of birth and death, which can only be attained in a Human life.
How to Get a Ticket to the Space Shuttle to Satlok?
In our precious Human life, we need to take the refuge of an enlightened spiritual teacher who knows the true spiritual knowledge that can make us free from the clutches of death. Presently, Saint Rampal Ji Maharaj is the only one who is enlightened with complete spiritual knowledge that can help us attain complete salvation. By taking naam initiation (Naam Diksha) from Sant Rampal Ji Maharaj and by performing Sat-Bhakti as told by Him until our last breath can ensure our ticket to the Space Shuttle to Satlok. 'Satlok' is the eternal abode where there is no birth and death.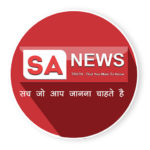 SA News Channel is one of the most popular News channels on social media that provides Factual News updates. Tagline: Truth that you want to know