Karva Chauth 2019
Karva Chauth is a traditional festival that is observed by married Hindu women for the longevity of their husbands. It is celebrated on the "Chaturthi" i.e. the fourth day of the Krishna paksha of Kartik month or simply nine days before Diwali. Karwa Chauth 2019 is falling on Thursday, October 17.
Karva Chauth story
There are many different stories related to Karva Chauth in Hindu mythology. But no authenticated history of the origin of this festival could be found anywhere.
It is believed that the fasting and praying ritual was started by the ancient Hindu women for the safe return of their husbands who would go to war for long periods, leaving their families behind.
According to another hypothesis, the festival could have originated as a prayer for a good harvest, as it coincides with the wheat-sowing time in north Indian regions. Or it may have started by newly-wed women to meet and develop friendly bonding with other women in their new family.
Whatever the story may be, today the festival of Karva Chauth has spread from the northern regions to other parts of India and married as well as unmarried women, too, have started observing the fast.
Karva Chauth rituals and puja
On the day of Karva Chauth Vrat, married women observe a strict fast for the long age and well-being of their husbands. Although there are no Karva Chauth rituals for unmarried women, these days some girls too observe this fast to pray for a good future husband.
Karva Chauth Vrat is observed from dawn until dusk. No food or liquid shall be consumed until the moon rises. During the day, women create the idols of Goddess Gauri and Ganesh Ji with clay or mud and perform puja rituals to pray for the long life of their husbands.
Dressing up to their best, meeting friends and relatives, and exchanging gifts and festivities are also important rituals of this festival. Parents also send gifts to their married daughters.
Karva Chauth Vrat Katha
In the evening, the fasting women hold a ceremony. They sit in a circle and pass their puja thalis among them while singing the Karva Chauth puja songs. An older woman or a priest narrates the Karva Chauth Katha or the story of Karva Chauth to the gathering.
Mythological stories of women who lost their husbands when they failed to observe the Karva Chauth Vrat are told. Other stories tell the tales of women who defeated death with the power of their devotion(Pati-Vrat) to their husbands.
But, do these stories have any reality in them? Could the Karva Chauth Vrat increase the life of a person?
As we try to search for the origin and authenticity of this festival, this is what we find.
The reality of Karva Chauth Vrat:
1 Fasting prohibited in scriptures
In Shrimad Bhagavat Gita Chapter 6 Verse 16: It is stated that – bhakti is neither successful of one who eats excessively, nor of one who does not eat at all, nor of someone who sleeps too much, nor of someone who remains awake a lot.
i.e. Bhagavad Gita prohibits fasting because it is a futile activity.
2 Man-made tradition: There is no mention of Karva Chauth Vrat in any of our Hindu scriptures, making it a manmade tradition, thus useless.
Bhagavad Gita 16:23 says that the persons who perform spiritual activities that are not according to the scriptures will not get any benefit out of such activities.
3 God's order about Karva Chauth Vrat:
The only mention of Karva Chauth could be found in the sacred speech of Saint Gareebdas Ji, who attained real spiritual knowledge from God Kabir Saheb at the age of ten and narrated that spiritual knowledge to the world.
In his sacred speech:
।।Teerath Vrat kare jo prani, tinki choothat hai nhi khani
ye choudas, navami, dvadash bartam, tinse jam joura nhi dartam।।
।।Kare ekadashi sanjam soyi, karva chauth gadheri hoyi
Karva chauth kahe jo kahani, taas gadhedi nishchay jaani।।
In these verses, Saint Gareebdas Ji said that those who keep fasts or go to pilgrimages cannot be freed from the cycle of birth and death, as death cannot be avoided by indulging in such futile activities.
The fasts like Ekadashi, Dwadashi, Karva Chauth or Ahoi Ashtami cannot save anyone from death or misfortune. Instead, the women who observe these fasts and those who tell the Karva Chauth Katha will be reborn as donkeys in their next life as a result of following and preaching the wrong way of worship.
Thus the sacred speech of Saint Gareebdas Ji and Bhagavad Gita clears that God could not be pleased by observing fasts and these practices cannot ensure the safety to anyone.
This is the reason why thousands of Indian women lose their spouses every year, even after fasting all their lives. Some even lost their husbands on the day of Karva Chauth itself because following wrong spiritual practices yields no result.
The real God who can increase our life
Vedas say that supreme god(Almighty Kabir) can increase the lifespan of his devotees and cure any incurable disease.
Rig Ved (Mandal 10.161.002): if someone is nearing death and has an incurable illness then I (God) can cure that illness and even bring someone back from the clutches of death.
In the sacred speech of Saint Gareebdas ji:
।।Jam Joura jisse darein, mite karam ke lekh
Adli adal Kabir hain, kul ke satguru Ek।।
i.e. the god of death(kaal) fears only Supreme God Kabir Sahib. Almighty Kabir is the only real God who can change the destiny and increase the life of his devotee for the purpose of bhakti.
Thus, the only way to ensure the long life and safety of our families is to worship Supreme God Kabir Sahib.
And to find the correct way of worship of Almighty Kabir, we must go in the refuge of a complete Tatavadarshi Saint. (Bhagavad Gita 4:34)
Who is a Tatavdarshi Saint:
Nearly all our holy scriptures give us the guidelines to identify the true spiritual guru. To quote a few here:
Bhagavad Gita 15:1 – Tatavdarshi saint will be the one who will be able to explain the different parts of the upside-down tree of the world that is eternal and extensive.
Bhagavad Gita 17:23 – true guru will impart true mantras in three stages and will reveal the secret of the mantras given in this shloka.
Yajurved 19:25: A true guru will be the knower of our holy scriptures.
Saint Gareebdas ji said that the true guru will be the complete knower of all our holy scriptures and will give the way of worship according to our scriptures.
।।Satguru ke lakshan kahun, madhure bain vinod,
Char Ved, chah shastar, kahe atharah bodh।।
If we follow the guidelines given by our scriptures and the famous saints, we can conclude that only a true guru at this time is Jagatguru Saint Rampal Ji Maharaj. He completes the process of initiation in three stages and tells the way of worship which is verified from the scriptures.
It's not just in the theory that Saint Rampal Ji is a true saint. There are thousands of real-life experiences of disciples who were saved from death and incurable diseases because they are following the correct way of worship given by their Saint Rampal Ji.
The conclusion is that there is just one, eternal and true method of salvation, that is available only with the true guru Saint Rampal Ji Maharaj. It's only by taking initiation from him, that we can get all the benefits of bhakti and ensure the safety and eternal happiness of our loved ones.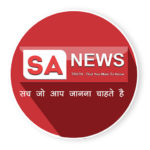 SA News Channel is one of the most popular News channels on social media that provides Factual News updates. Tagline: Truth that you want to know