Holi, are we truly celebrating in the right way?
Holi, is the festival of colors which is celebrated all across India with great enthusiasm. It is celebrated on the full moon day in the month of Fagun or Gregorian month of March. The festivities begin on the eve of Holi with lighting up of the pyre known as Holika Dhahan and the next day Holi is celebrated. This year Holi is falling on 21-22 of March 2019.
The legend behind the festival states that the demon king Hiranyakashap wanted the people of his kingdom to worship him instead of god. Hiranyakashap's son Prahlad, on the other hand, was a ardent devotee of lord Vishnu. Prahlad never accepted his father's demand to worship him instead of lord Vishnu. Agitated with a strong denial from Prahlad, he devised a plan to kill his own son. He made several attempts to get him killed but in vain. One such attempt to kill Prahlad, involved Hiranyakashap's sister Holika too. She was blessed that she will never get herself killed or hurt due to fire. So, she and Hiranyakashap planned to kill Prahlad by making him sit in the pyre with Holika and putting it to fire. As per the plan, Holika will come out alive due to her boon while Prahlad will die. But the opposite happened; Prahlad came out unharmed while Holika was charred to death as she misused her boon. Since then people are known to celebrate the festival of Holi.
Current situation
Today, Holi is celebrated in a completely different manner and for completely different motives. The festival was supposed to be a festival of colours. But today, people have fallen to the lowest levels when it comes to celebrating Holi. They use chemicals, dyes, eggs, oil colours, mud, and sewage water to play Holi. It was supposed to be a dry festival but people started spraying water on one another. They either use the sprayers or balloons filled with coloured water and throw it on one another as a part of the celebration.
This festival is the worst when it comes to safety of women as the cases of eve-teasing, molestation and rape increase during Holi. Just few days before, perverts start harassing young girls and women by throwing water filled balloons on them or passing lewd comments on them, making it difficult for them to go to their schools, colleges or work. For that matter, even police does not register any complaints for eve-teasing during Holi stating 'Bura na maano holi hai".
As an icing over the cake, this festival is commercialized at a grand level. Venues are booked with events like DJ music, rain dance, drinks, non vegetarian buffet, cannabis etc. People are charged a fortune to enjoy these grand Holi parties.
People make drinks with cannabis and distribute as prasad to people, leading them to state of intoxication. Give it a thought; do you really think a person under the influence of cannabis will be able to act properly? This also aggravates the list of crimes on the festival day.
The festival is known for boys and men fighting and quarreling among themselves over girls. Young children use this occasion to indulge into illicit sexual activities which is not only wrong legally but ethically and morally as well.
This festival also troubles the Mother Nature as it causes a great impact on the environment due to chemical based colors being used; causing air, water and land pollution. To top it up, DJ music leads to noise pollution.
Should Holi really be celebrated?
As far as the legend is concerned, Holika was charred to death for her sin. Shouldn't Bhakt Prahlad be celebrated instead of Holi?
Moreover, do any of our God given scriptures i.e. the Vedas and Shrimad Bhagwad Geeta state anywhere regarding these festivals? At that time, people celebrated and continued to celebrate the festival because they didn't know if Prahlad really got salvation after paying obeisance to lord Vishnu. But, today the society is educated and we can easily refer to our holy scriptures to find out if at all these practices should be undertaken or not?
Reality check
Shrimad Bhagwad Geeta and Vedas do not support any kind of festivities as they can bring temporary happiness but they cannot lead to salvation under any circumstances. Let us see what Shrimad Bhagwad Geeta has to say in this regards. As per Bhagwad Geeta Chapter 4 verse 33 to 35, salvation is possible only after taking initiation from an enlightened saint. Bhagwad Geeta Chapter 7 verse 12 to 15, the three gods; Brahma, Vishnu and Mahesh keep the soul bound and do not let it attain salvation. Bhagwad Geeta Chapter 16 verse 23 and 24, clearly mentions that whoever you worship (ghosts, dead ancestors, gods) you go to them post death and they too are in the cycle of birth and death. This means it does not lead to salvation. Bhagwad Geeta Chapter 18 verse 66, the giver of knowledge of Bhagwad Geeta is asking Arjun to take the refuge of complete Almighty to attain eternal abode and peace. Bhagwad Geeta Chapter 9 verse 23 and 24, way of worship opposite to scriptures leads to decline.
This is a snapshot of what is written in our most sacred holy book Bhagwad Geeta. Throughout the chapters in Bhagwad Geeta, there is no mention of any kind of festivity. You are more than welcome to open Bhagwad Geeta yourself and cross verify if this is a fact or not.
What is real celebration?
In this world where nothing is certain, we cannot afford to celebrate anything as this world belongs to Satan. He is the ruler here and he will never want anyone to have peace. He has kept everyone in his jail to satiate his hunger.
To know what real celebration is, one will have to take the refuge of complete Almighty, the Supreme Lord, who keeps Satan at bay from His devotees. Then in true sense, one will be able to celebrate, as you will be free from his devious clutches and you will be able to find true happiness. To find out who that Supreme Lord is, you will have to take the shelter of enlightened saint. There is only one enlightened saint in this world and he is SatGuru Rampal ji Maharaj. To know how you can attain Supreme Lord and salvation please visit www.supremegod.org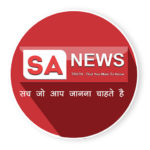 SA News Channel is one of the most popular News channels on social media that provides Factual News updates. Tagline: Truth that you want to know