Q. Why Diwali festival is celebrated, what is reasons behind happy Diwali celebration, Should we really celebrate Happy Diwali and reasons for Diwali 2018 celebration?
Answer: Diwali 2018 or Deepavali 2018 is one of the most celebrated festivals of Hindus all over the world. This festival is celebrated to commemorate the return of Lord Ram (who was the avatar of the lord Vishnu) from exile after a period of 14 years. It is celebrated on the 15th day of the Hindu month Kartik. This year most important festival Diwali (deepawali) 2018 is on November 7, 2018.
During Diwali (deepavali), kids and people wear new clothes, prepare lots of sweets, decorate their homes with lights, draw Diwali Rangoli in front of their doors and they offer puja to Lakshmi-goddess (Lakshmi Puja) of wealth. People pray for their well being and prosperity during this happy Diwali 2018 festival. In eastern parts of India, goddess Durga (Lakshmi Rama) and goddess Kaali are worshipped during Diwali date. This festival Diwali 2018 (when is Diwali) is celebrated to mark the victory of light over darkness, good over evil and hope over despair. The Diwali festival is celebrated for five days beginning with Dhanteras as the first day and ends with Bhai Dooj as the last day.
What is the story of Diwali (Diwali history)?
The story behind the celebration of happy Diwali 2018 In Treta yug, Lord Ram Prince of Ayodhya fought with Ravana and got Sita mata back during his exile of 14 years. When the trio; lord Ram, Sita, and Laxman, returned from their exile to Ayodhya, people of Ayodhya welcomed them by decorating the entire area with earthen lamps. Diwali (Diwali kab hai) is believed to be celebrated since then. Also, many people believe that on this day Lakshmi was born from churning the sea and she was married to Vishnu. While a few others believe that Lord Krishna killed Narakasura and freed 16000 women he had held captive. Reality: Today, celebrating Diwali is become more of a business.
Q. How is Diwali Celebrated?
Diwali is called "Festival of Lights" because people light up their homes with earthen lamps. But today, Diwali is associated (preparations) with fire-crackers, smoke, noise, and pollution. People instead of lighting their homes and buying sweets for their family, spend a lot of money on buying fire-crackers which not only leads to noise but also emits a lot of smoke.
New-born babies, old people and people suffering from asthma find it very difficult to cope up with the noise and smoke during the Diwali festival (national public holidays). Many times, people even fall all-the-more ill due to high levels of pollution in the atmosphere during the festival. Moreover, did the people of Ayodhya really burn crackers to celebrate the return of lord Ram, Sita, and Laxman? Well, gunpowder was invented in the 11th century and it entered India somewhere around the 15th century. Burning crackers is not religion, it is about boasting your social ego and social Diwali status and Diwali memes.
Q. What scriptures have to say about celebrating happy Diwali?
Answer: "This is real Diwali essay 2018" Hinduism (mainly related to Indians) has two main scriptures; Bhagwad Geeta and the Vedas. There is no mention of any kind of celebration in these holy books. For that matter, both the Holy Scriptures mention specific ways of worship to attain God and His supreme abode.
Bhagwad Geeta chapter 9 verse 23-24, clearly states that those who worship opposite to the injunctions of Holy Scriptures will face decline i.e. sufferings of hell and birth in 84 lakh life forms.
Bhagwad Geeta adhayay 7 verse 15, states that only low men with demonic nature, fools, and evildoers worship the three Gunas (Rajgun, Satgun, and Tamgun) and that those people do not even worship me. In this verse, Bhagwad Geeta has forbidden the worship of all gods (Lord Brahma, Lord Vishnu, Lord Shiv, and Lord Ganesh) and goddesses Lakshmi (Durga).
Bhagwad Geeta adhyay 7 verse 20 further supports the above verse that only those people whose knowledge has been stolen and who rely on rule endowed by the darkness of ignorance worship other gods (Lord Brahma, Lord Vishnu, Lord Shiv and Lord Ganesh). Once again worshipping gods and goddesses is forbidden by Spiritual holy book Bhagwad Geeta.
People generally undertake worship of goddess Lakshmi to achieve prosperity and happiness for themselves and their families. However, if they do not have good karmas in their spiritual bank account, goddess Lakshmi will not be able to grant prosperity and happiness to them even if she wants to. According to Yajurveda Veda Adhyay 8 Mantra 18, only Supreme God has the authority to ultimately grant us eternal happiness by forgiving even the most heinous sins we have committed in the past as well as we are currently committing. Goddess Lakshmi does not have any authority to make changes in our spiritual bank account.
In the great yug, When lord Ram, Sita, and Laxman returned from exile people celebrated their return by lighting lamps all over the land because they were not aware of the fact that a few days later, Ram will abandon a pregnant Sita and she will have to live in exile again for the rest of her life. In the present scenario, when we all know what had happened at that time, and it will sound foolish to celebrate the return of Ram from exile. Just give it a thought, can a person be happy, who is forced to stay away from his family for his whole life? Lord Ram never lived a happy life on earth, then what are you celebrating for?
People also argue that Diwali is celebrated to mark a victory of good over evil. The question that arises here is, has good really won this battle and will celebrating happy Diwali will do any good to the present conditions? Look around yourself, see the harsh reality where people take undue advantage of others' innocence, kill others for money, lie, and many more other forms of criminal activities that are undertaken to fulfil those unfulfilled desires with such chaos all around you, celebrating Diwali 2018 is not going to change it and make this world a better place to live in. The practice that can make this world a better place to live in is completely different.
How can this world become better??
Only if people start practicing the true way of worship as described in Vedas and Bhagwad Geeta, this world will automatically start to become more peaceful and serene. But, how can people find out what is written in Vedas and Bhagwad Geeta as it is a time-consuming activity, and no one has time to read them? The answer is very simple, simply listen to the discourses of Sant Rampal Ji Maharaj, who is giving all the knowledge from our Holy Scriptures, which no has given to us till date. He is showing the true path of worship and is helping us to differentiate good from bad and eventually give up everything that is bad. Once people start giving up wrong deeds, this world will surely become a better place to live in. To know more about what exactly Sant Rampal Ji Maharaj preaches.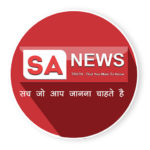 SA News Channel is one of the most popular News channels on social media that provides Factual News updates. Tagline: Truth that you want to know