Guru Nanak Jayanti, also known as Gurpurab or Guru Nanak Ji's Parkash Utsav, is a Sikh festival to celebrate the birth anniversary of Guru Nanak Dev, the first Sikh Guru. According to the Janam Sakhi i.e. the life story of Guru Nanak Ji, he was born on the Purnima (full moon) of Kartik month. Hence, as per the tradition, the birthday of Guru Nanak falls in the Gregorian months of October or November, every year. 
Guru Nanak Jayanti or Guru Nanak Ji's Parkash Utsav 2019 date in India.
Guru Nanak Jayanti or Guru Nanak Ji's Parkash Utsav is celebrated every year. This year Guru Nanak Jayanti 2019 will be observed on Tuesday, the 12th of November in India
550th Guru Nanak Jayanti celebrations
Gurupurab 2019 or GURU NANAK JAYANTI will mark the 550th birth anniversary of Guru Nanak ji and will be celebrated at a very grand level throughout the Indian subcontinent and across the globe. The government has planned religious ceremonial, activities, special trains for pilgrims, and the release of commemorative coins and stamps to mark this historic occasion. Grand celebrations along with light and sound shows have been planned at The Golden Temple, Amritsar. 
On the day of Gurpurab, the celebrations commence with Prabhat Feris, Akhand path of Guru Granth Sahib in gurdwaras, Nagar Kirtans (processions), reciting Gurbani, singing hymns and sharing langar (free community kitchen). Everyone remembers the holy guru and his teachings.
Let's find out what the teachings of Guru Nanak are and how Sikhism was founded.
Guru nanak Jayanti 2019-Biography of Guru Nanak Dev
Guru nanak Jayanti 2019-Biography of Guru Nanak Dev

:: Guru Nanak Dev was born into a Hindu family on 15 April 1469 at Talwandi village i.e. the present-day Nankana Sahib, Pakistan. Legend says that Nanak Ji was inclined towards spirituality since childhood and sought answers about the divinity from his teachers who were unable to give any satisfactory reply. According to Sikh literature, the early years of Nanak Ji were filled with many divine incidents but the incident that changed his life forever was his encounter with God at the Kali Bein (the Black River).

Guru Nanak's disappearance and enlightenment:

The biographies of Guru Nanak state the story of his disappearance into the river Bein for three days. It is written that one day when Nanak Ji went for a morning bath, he took a dip in Kali Bein and didn't come out. Nanak ji reappeared on the third day. He stated later that he was taken to Sach Khand (eternal abode of God) by the supreme immortal God (Jinda Baba) who gave him the supreme spiritual knowledge. (Ref: Bhai Bale Wali Janam Sakhi).

Guru Nanak Jayanti 2019-Travels of Guru Nanak:

Thereafter he left his job, renounced the idol worship and useless customs and rituals of Hindu religion and set out on the journey to spread the message of God. He traveled far and wide preaching the eternal way of worship of eternal God. His teachings affected both Hindus and Muslims and thousands of people became his followers, calling themselves the Sikhs(i.e. the disciples). His writings, which were recorded in the Holy scripture Sri Guru Granth Sahib by the fifth Sikh Guru Arjun Dev, give a detailed description of the Almighty and the way to attain him. Following are the most important lessons about God in Guru Granth Sahib.
Guru Nanak Dev Jayanti 2019-Supreme God in Sikhism
On this Guru Nanak Dev jayanti 2019 you should know about statement of Guru Nanak ji. Guru Nanak dev said that there is just one eternal and Supreme God in sikhism who has created everything. God is in form and his name is Kabir. He is immortal, fearless and beyond the cycle of birth and death. And he can be attained only by the grace of the true Guru. (Mool Mantar, Guru Granth Sahib)
Let's see the proofs in the sacred speech of Guru Nanak ji.
God is in form –  Quoting Guru Nanak from Guru Granth Sahib, page no 1257:
 "baagay kaaparh bolai bain. lammaa nak kaalay tayray nain. kabahooN saahib daykhi-aa bhain."
In this verse, Guru Nanak ji is describing the beauty of God and asking if you, too, ever saw the beautiful God. He has described the magnificent splendor of God in various other verses too, which proves that God is in form.
Kabir is the name of God– When Guru Nanak ji saw the Supreme God in Sach khand, he said in his praise:
।।Yak arj guftam pesh to dar koon kartaar
Hakka Kabir karim tu beaeb Parvardigaar
Nanak bugoyad jan tura tere chaakra paakhaak।। (Rag"Tilang" Mehla 1, page 721 )
I.E (Hakka Kabir) Eternal God Kabir, You are the Creator of the entire nature; You only are flawless, kind and nurturer of all living beings. I am your servant.
Kabir the weaver is supreme God: During his first udasi or divine journey, Nanak ji traveled to Banaras to visit Kabir Sahib, the supreme God, who was present on earth as a true & Complete spiritual guru at that time. Nanak ji was very surprised to see the supreme God as a simple human being and uttered these verses:
Fahi surat maluki ves, eh thagvada thagi des ll
Khara siana bahuta bhar, Dhanak rup raha Kartar ll (Raag Siri, Mehla 1, Page no. 24,)
I.E his Dhanak (weaver) is the Kartar (God), but he is pretending to be a human being. It's only there that Nanak ji took initiation from God Kabir Saheb Ji because without taking initiation from a true guru, salvation is not possible. 
Guru Nanak Jayanti 2019-Way to Attain God is through a Living Guru.
Must know on this Guru Nanak Jayanti 2019 that God Kabir Ji has given this guideline many times through his Amritwani, that bhakti (devotion) without a true guru doesn't bear any fruit. Guru Nanak too signified the importance of the true Guru:
Bin satguru bhete mukti na hoyi, bina satguru bhete naam paya na jaayi (Guru Granth Sahib, Page No. 946)
i.e. without taking initiation from a true guru, we can't get the true mantras and without true mantras, we cannot attain salvation. That is why Nanak ji too, took initiation from God Kabir Saheb Ji at Kashi. But these days most of us regard only Sri Guru Granth Sahib as our guru. Isn't it the violation of the guidelines given by God Kabir Sahib and Guru Nanak? 
Is Guru Granth Sahib a Complete/Living Guru?: No, because the true mantras to attain God i.e. Satnam and the correct way to use them cannot be found in Guru Granth Sahib.
God Kabir Saheb Ji said: Chahe ganga kinare ghar karo, chahe nirmal piyo neer,
Satnam bina mukti nahi, keh gye Saheb Kabir
i.e. no matter what spiritual activity you perform or whom you consider your guru, if you don't have Satnam, you can not attain salvation.
Thus it is most important to understand that we need in our life a true living guru who can lead us to salvation.
Satnam is clearly mentioned by God in holy Kabir Sagar and Nanak Ji too recorded it in his sacred book "Pran Sangli" but neither of them ever said that you will attain salvation by reading the scriptures only. Rather Kabir Saheb Ji and all other true saints have emphasized the importance of taking the refuge of a true Guru throughout their writings. 
Guru Nanak Jayanti-Who is the True Guru and How to Identify Him?
People are always curious to know about what is the identity of True Guru and how can we get complete salvation. Today we are going to share true information about it on the occasion of Guru Nanak Dev Ji Jayanti 2019. As it is clear from the guidelines mentioned above, the true guru will be a devotee of Almighty Kabir Saheb Ji and will reveal the eternal mantras (satnam and sarnam) that are safely hidden in our holy scriptures.
Apart from that, there are many prophecies made by world-famous astrologers about that great spiritual leader who will descend on earth for the welfare of mankind. Most important of them are from Kabir Sagar, The Puratan Janamsakhi, and Saint Tulsidas of Jai Gurudev Panth, which give the exact date (08 Sep 1951), time (after 5505 years of Kalyug would have passed) and place (On the land of (united) Punjab in the Jatt Caste) of the arrival of that saint.
And there is only one saint on earth, who fulfills the criteria of true spiritual guru according to all these guidelines and prophecies. The way of worship given by him is so powerful that it causes miracles to happen. But, to know his name and the complete spiritual knowledge given by him you must watch Sadhna Channel from 07:30-08:30 pm (IST) or simply visit www.supremegod.org and order your free copy of the spiritual book "Gyan Ganga"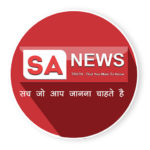 SA News Channel is one of the most popular News channels on social media that provides Factual News updates. Tagline: Truth that you want to know