Diwali festival is celebrated all over the world, but have you ever thought about why we should not celebrate this festival or any festival. Today we will disclose the answer to this critical question with facts and proof.
Diwali 2019 Date in India – Diwali Calendar.
Diwali is one of the most significant festival of india. According to Hindu Calendar this year Diwali 2019 will be celebrated on 27th of october in India.
Diwali Festival 2019- Why do we celebrate Diwali?
Diwali is a festival, Hindus eagerly wait for the whole year to celebrate with great excitement. Diwali is celebrated worldwide by the Hindu population on the new moon in the month of Kartik which falls in between the gregorian months of October-November. Deepawali as it is alternatively called Diwali. Diwali, 2019 is falling on October 27. Diwali is generally celebrated for five consecutive days beginning from Dhanteras which is falling on October 25, 2019, and ends with Bhai-duj which is falling on October 29, 2019.
This festival is celebrated in India, Nepal, Srilanka, Singapore, Malaysia.
People celebrate this festival by lighting earthen lamps in and around their homes. Due to this, the festival is also called as "The festival of lights".
They prepare special sweets for the festival which are exchanged among friends and relatives after Laxmi Pujan and bursting of crackers and fireworks is undertaken during these five days.
Story & History of Diwali Festival-Diwali 2019.
People are always curious to know about the history and story of the Diwali festival. Well,
Diwali is celebrated to commemorate Lord Rama's return from exile after 14 years as well as the victory of Lord Rama over the demon king Ravana. According to Ramayana, during the exile, Ram, Laxman and Sita were living in forest, when the demon king Ravana abducted Sita and imprisoned her on his island. Ram rescued Sita in a mighty battle against Ravana with the help of Hanuman. After rescuing Sita, the trio went back to their kingdom, Ayodhya where the people of the kingdom welcomed Ram, Sita and Laxman by lighting earthen lamps. Since then the festival of Deepawali came into celebration.
Diwali 2019: According to Ramayana, after Rama returned from exile, he noticed that the people in his Kingdom did not look very happy. To find out the reason for this he decided to take a stroll in his Kingdom. When he was walking through his Kingdom he found out that his people were not happy to accept Sita as their queen due to the long period of abduction. They had questions regarding her purity.
■ Also Read: This Diwali 2021 Know The Almighty God Worthy Of Worship
To satisfy this dejection, Rama ordered Sita to stay in exile for the rest of her life even after knowing the fact that she was carrying their child in her womb. Laxman obeyed the orders given by King Rama and Sita alone without food and shelter deep in the forest along the bank of River Ganga. The happy days for King Rama and his beloved wife were over as Sita lived in the ashram of Valmiki for the rest of her life on earth.
Diwali 2019- Goddess Lakshmi Pujan.
The celebration of Diwali is also associated with Laxmi Pujan, the goddess of wealth and prosperity. All Hindus have high regards to her. According to the legend, the Goddess Laxmi was born on the new moon of Hindu month Kartik. To commemorate this, Laxmi Pujan is held in the evening of Diwali asking the goddess to bless their family with wealth and prosperity.
Diwali 2019-Are these Gods and Goddesses free from karma?
Must know on this Diwali 2019 that are these Gods and goddesses free from karma?
Lord Rama is believed to be an avatar of Lord Vishnu. Once due to a misunderstanding between Narada and Lord Vishnu, Narada failed to get married to a beautiful princess. Out of anger, he cursed Lord Vishnu that just like he is deprived of the happiness of being having a wife, he (Vishnu) too will have to spend one entire life without his wife. Following this curse, when Lord Vishnu took birth on earth as King Rama, he was forced to spend his entire term on earth without his wife, Sita. This incident clarifies that these gods and goddesses cannot escape the karmic laws. They too have to bear the fruits according to their Karmic deeds.
Do we really need to celebrate Diwali or Deepavali?
There are many questions that come to my mind against the decision made by Ram and Do we really need to celebrate Diwali or Deepavali is one of them. Sita had already proved her purity and innocence by walking in the fire unharmed. Even after proving her innocence and purity, Ram had abandoned Sita to gain confidence from the people in his kingdom. This act clearly indicates that Ram gave more regard to his Kingdom than his wife who gave up the comforts of the palace to be with her husband during his exile.
Also Read: Happy Diwali 2018 Festival : Dates, Lakshmi Puja Muhurat Special Blog : SA News Channel
Secondly, can anyone with rational thinking would take such a harsh decision to please others? As a rational king, he should have stood by his wife's side and told the people about the purity test he made Sita go through and how she cleared it unharmed. Even after this, if people seemed unhappy he should have stepped down as a king to support his wife. But instead, he simply abandoned Sita to maintain his Knighthood. Is this what we want our children to learn- Value materialistic things more and pay less regard to relationships? Just imagine, if human society started living with these values how chaotic our society will become? At that time, people didn't know what the future beheld so they celebrated the return of their Prince. Today, we all are aware of this sad incident that took place in the life of Ram and Sita a few days later after they returned from exile, yet people celebrate Diwali. I do not understand what is the point of celebration now?
At times, people also argue that we don't celebrate Lord Ram's return from exile but we celebrate the birth of Goddess Laxmi. This too creates doubts in my mind ! People celebrate the birth of Goddess Laxmi every year with great enthusiasm hoping to acquire wealth and prosperity. They even draw beautiful patterns with colourful powder called Rangoli and keep their doors open the whole night to welcome her into their homes. But does following these rituals really bring them good luck, wealth and prosperity? Do they really become monetarily better off after this festival?
What scriptures say about Diwali Festival?
The holy scriptures of Hinduism, Vedas and Shrimad Bhagwad Gita do not support any kind of festivities. These practices are against our scriptures and it is clearly written in Shrimad Bhagavad Gita chapter 9 verses 23-24 that those who worship opposite to the injunctions of Holy Scriptures neither get happiness nor attain salvation. Again in Shrimad Bhagavad Gita chapter 7 verses 12-15 clearly tells that only fools and fallen people with demonic nature worship the three Gunas; Brahma-Rajgun, Vishnu-Satgun and Tamgun- Shiv. Shrimad Bhagwad Gita has asked the devotees to seek the refuge of Supreme Almighty to attain Eternal peace and salvation in chapter 18 verse 62 and 66.
This diwali 2019 know about Supreme Almighty God.
If you really want to make your Diwali 2019 as a happy Diwali so first know about supreme Almighty God. The giver of the knowledge of Vedas and Shrimad Bhagavad Gita has made a mention of Supreme Almighty in chapter 15 verse 17. Only an enlightened sage will be able to help mankind. Identify the supreme Almighty by giving true spiritual knowledge from our Holy Scriptures. Today, there is only one enlightened sage on this earth and His name is Saint Rampal Ji Maharaj. To know more about Almighty Supreme, His name, where He lives and how to attain Him, please listen to the spiritual sermons delivered by Sant Rampal Ji Maharaj or simply visit www.supremegod.org.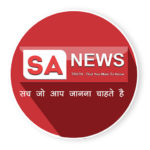 SA News Channel is one of the most popular News channels on social media that provides Factual News updates. Tagline: Truth that you want to know