Few days are left for the occasion of Christmas in 2018. Christmas is celebrated worldwide to celebrate the birth of Jesus Christ (Jesus of Nazareth). This year the date is 25th December 2018. Christmas is derived from Christ's Mass. It is observed as a public holiday in many countries worldwide. Jesus Christ was born in Bethlehem accordance to the messianic prophecies from a virgin mother "Mary" and Joseph. Jesus was born in a stable and this news was given to the shepherds by angels and from there the information got disseminated.
The festivity includes decorating a Christmas tree, a midnight mass at the parish, followed by singing Christmas Carols. Catholics buy new clothes, prepare a lot of sweets associated with the festival and give gifts to each other. Many Christians also do charity during this time.
Although the date of birth of Christ is still unsure, after a discussion over centuries, it became accepted worldwide as to December 25,
Does Celebrating Christmas Bring Happiness?
The celebration of any event brings happiness because it makes people feel connected with each other, being cared for. People get to feast on scrumptious delicacies, there are music and dancing. This kind of atmosphere will automatically lead to a sense of happiness.
The question to be asked is-does this celebration leads you to a happy state permanently? Does it take away all your sorrows and sufferings? Does it really alter your situation be it physical, mental, emotional, psychological or financial? Does it really lead you to a state of eternal bliss and contentment? Does it really unite your mind, body, and soul with our Father?
I am sure the answer to all these questions is NO. It may lead to happiness, feeling spiritual but it is momentary, for a temporary period. It cannot give forever happiness. I am sure you will be thinking why and what made me write this? Trust me, you are correct from your point of view. Let me go ahead and shed some light on the reason as to why and what made me write this.
How Can We Attain that Eternal Happy Feeling?
I hope Christianity agree with the fact that we all have a soul, which is a part and parcel of God. If our soul is a part and parcel of God, then think how it can feel Eternal Happiness when it is away from God? Yes, it can be given a small breather by going to the Church and attending the mass, undertaking Charity but all these activities do not satiate its need to be with God. For it to feel Eternal Happiness it will have to be united with God.
Now the Question Arises, How to Unite Our Soul with Real God?
Christ was not God. He never proclaimed himself as God. He always said that he was just a messenger from the Father. Then why the Christian world is in conflict as they pray to the Father but the deity in the church they pray to, is of Christ's. We first need to understand the very concept of God. God is Eternal, this means he never takes birth or dies. But Christ took birth and he Died on the Cross of Calvary. Everyone says God is Formless and hence cannot be seen. But they also say God made us in his own light; then how can he be formless because we all have a form (2 hands, 2 legs, face, 2 eyes, etc). He should never give us sorrows, He should instead take it away and save us from any evil. We need to think, is our definition of God correct in the first place? Because with a wrong definition, we will never be able to attain God.
We all say we are children of one Father, right? But do we really believe it? I guess, we don't. because if we did, then the way to attain God for all mankind should have been one and the same. But this is not what is observed in society. Every religion has its own separate way to reach and unite with God. If God is one, then the way to worship Him and attain Him is also one. This human body is the only physical body capable of attaining God and it is designed in the same manner for every human irrespective of their religion. Don't you think God must have had something up his mind when He did so?
Well, the answer to this is Yes, He pretty sure did. Because the only human body is equipped with the system needed for the soul to ascend into those realms which are not possible in any other form. There is a specific way to offer obeisance to ascend to those realms from where a soul never returns. It is an Eternal Place called Satlok and Almighty lives there. Every Holy Scripture proves that Almighty God is very much in human-like form and His name is Kabir. Every human will have to follow that specific path to enlighten themselves to attain Him. This specific path can be shown to us by God himself or a true messenger from him.
To find out that specific way of worship, kindly listen to the discourses of Sant Rampal Ji Maharaj or simply visit jagatgururampalji.org
Facts and Proofs About Supreme God in Holy Bible
In all bible translations, the word Kabir has been translated as "Mighty" or "Great" whereas Kabir is the original name of Supreme God.
This same name "Kabir" is present in the Vedas, Bhagavad Gita, Shri Guru Granth Sahib and Quran Sharif and in reality is the name of Supreme God.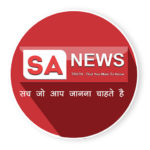 SA News Channel is one of the most popular News channels on social media that provides Factual News updates. Tagline: Truth that you want to know