On the occasion of Mother's Day 2020, we are sharing with you the information about the significance of Mother's Day, how is Mother's Day celebrated in India, Mother's Day Special Gifts, and when is Mother's Day 2020 in India.
Mother is the one who sacrifices for her child at every given opportunity. First, she keeps us in her womb for nine months, nurtures us, loves us, and cares for us. A mother will remain hungry so she may feed her young ones. In Indian culture, the mother is known as Janani (the giver of birth).
Mother's Day 2020 Date India
Mother's Day is observed on different dates in different countries. In India this year, in 2020, Mother's Day is on Sunday, 10th May.
When is Mother's Day?
The modern holiday of Mother's Day was first celebrated in 1908 when Anna Jarvis held a memorial for mother at St Andrew's Methodist Church in Grafton, West Virginia. In 1914, Woodrow Wilson signed a proclamation designating Mother's Day, held on the second Sunday in May, as a National holiday of USA to honor Mother's Day. Nowadays it's observed in 40+ countries.
Significance of Mother's Day
Mother's Day is not a modern festival. It has very old roots rather few thousands of years ago, Mother's day is a celebration honoring the mother of the family as well as motherhood, maternal bonds, and the influence of a mother in society, Rhea, the Great Mother of the Gods in Greek culture, the Roman festival of Hilaria or the Christian Mothering Sunday celebration. It is celebrated on various days in many parts of the world most commonly in the months of March or May.
Mother's Day Special Gifts.
Carnations flowers signify purity, faith, love, beauty, charity & sacrifice. Carnations are the most gifted flower at the Mother's Day with pink Carnations having the most significance.
When & How is Mother's day celebrated?
It is observed in many countries' cultures, religions of the world with different reasons & dates.
For instance:
in Balkan & Eastern European countries Mother's Day is celebrated on 8th March, in conjunction with international women's Day.
Arabian countries & Egypt celebrate it on 21st March.
In Argentina Mother's day is celebrated on the third Sunday of October.
Australia's Mother's Day is on the second Sunday in May.
In Iran, Mother's day is celebrated on 20 Jumada al Thani.
This is the sixth month in the Islamic calendar (a lunar calendar) and every year the holiday falls on a different day of the Georgian calendar.
This is the birth anniversary of Fatimah, Prophet Muhammad's only daughter according to Shia Islam.
Mother's day in India
In India, Mother's Day is celebrated like the rest of the world on the second Sunday of May. This year Mother's Day 2020 is falling on May 10. But in the Hindu tradition, Mother's day is called "Mata Tirtha Aunshi" or Mother's day pilgrimage fortnight and is celebrated in countries with Hindu population especially in Nepal, where Mothers are honored with special foods.
The holiday is observed on the new moon day in the month of Baisakh, i.e. April/May. This celebration is based on Hindu religion & it predates the creation of USA inspired celebration by at least a few centuries.
Mother's day in Other Religions.
In

Buddhism (Buddha Religion)

, the festival of Ullambana is derived from the story of Mandgalyayana and his Mother.
In the Roman Catholic church, the holiday is strongly associated with serving the Virgin Mary. In some Catholic homes, families have a special shrine devoted to the Virgin Mary.
In many Eastern Catholic & Eastern Orthodox churches, a special prayer service is held in honor of the Virgin Mary.
In Islam religion, there is no concept of Mother's day, but the Quran teaches that the children should give priority to loving their mother over their fathers.
Can our mother really save us?
It is generally said that God created a mother to take care of His children when He is not there. But, the question here is, can a mother really save and protect her children when they are in danger?? Sadly, the answer to this question is "NO". Because a mother is as human as her children and the human body is bound by certain limits.
Suppose if a mother lives miles apart from her children how can she protect and save them if they ever get into some kind of trouble?? It is humanly impossible. In such a situation only the Supreme Almighty is capable of taking care of her children.
Do you know who the Supreme Almighty is?
Many of you reading the blog will definitely answer "YES". However, let me bring it to your notice that whoever you believe to be God, may not be able to protect you and your family from the misfortunes you may be destined for. The simple reason for this being, the ones we believe to be God are not capable of making any changes in our destiny.
Also Read: International Women's Day 2020-An Inspirational Story of the Draupadi
Hence, I used the term "Supreme Almighty" in the previous paragraph. Now, you must be thinking, are Supreme Almighty and God different?? Well with regards to whom you believe to be God, the answer to this question is, YES, Supreme Almighty is different from the gods people generally know about and worship. As a matter of fact, all our Holy scriptures clearly give out his name. His name is Kabir Saheb.
■ Let me prove my point with a few evidences
Atharva Veda Kaand no 4, Anuvaak no 1, mantra 7 gives out the name of Supreme Almighty Kabir Saheb
Yajurveda Adhyay 5 mantra 1 proves that God is in a human-like form. He is not formles
Rigveda Mandal 9, sukt 96 mantra 18 proves that Almighty Kabir Saheb lives in an eternal place called Satyaloka.
Yajurveda Adhyay 8 mantra 13 very clearly mentions that Almighty Supreme can forgive all our sins… if sins are forgiven, then there will be no sufferings, no dangers, and no misery. The Hindu Trinity Brahma, Vishnu, and Shiva cannot forgive our sins hence they cannot alter our destiny.
The Bible too proves in the chapter Genesis that God is in human-like form. Iyov 36:5 Orthodox Jewish Bible clearly mentions the name of Supreme Almighty as Kabir Saheb.
Holy Quran also mentions the name of Supreme Almighty as Kabir Saheb in Surat Furqan Verse no 52-59.
Fazal-E-Amal also mentions that Kabir Saheb is the Supreme Almighty
All the attributes of Almighty given in Surah Al Ikhlas 112:1 -112:4 fits properly only on Kabir Saheb.
God Kabir in Guru Granth Sahib
Malhaar Mehla 1 describes how the Supreme Almighty looks like
Rag Tilang Mehla 1 gives out the name of Supreme Almighty as Kabir Saheb.
Raat Ramkali Mehla 1, Dakhni Omkaar describes how Brahma was born from Omkaar (Jyoti Niranjan) and how the Vedas came into existence proving that Supreme Almighty is someone else.
From the above evidence, it becomes clear that Kabir Saheb is the Supreme Almighty and only He is capable of protecting us all.
Inspirational Quotes for Mother's Day 2020
"Mother loves her child very much but a Spiritual Teacher loves His Disciples a thousand times more than a mother"
"God is the ultimate Mother of every living being. Never forget Him"

Inspirational Quotes for Mother's Day 2020
"Mother loves her child so much but a spiritual teacher is love to their student more than thousand times than a mother"

Mother's Day 2020 Quotes
"Children should never rebuke their mother". ~ Constitution of God

Mother's Day Quotes
"Every mother is respectable, but that Mother is highly commendable who asks her child to do Bhakti".

Mother's Day Spiritual Quotes
The absolute is the father of all soul that is Eternal Truth. All else which can be felt through senses is created by mother, the creative power
Mothers cares us through life but supreme God kabir cares us beyond the life

Mother's Day Spiritual Quotes
Mother's Day 2020-How to attain Him?
The way to attain Him is simple. All you have to do is find an enlightened sage and take initiation from him. Today, there is only one enlightened sage on this planet and his name is Jagatguru Sant Rampal Ji Maharaj. You can listen to his spiritual discourses on Sadhna TV channel from 7:30 pm IST onwards. If you wish to take Initiation from Jagatguru Saint Rampal Ji Maharaj, kindly fill the Online Naam Diksha Form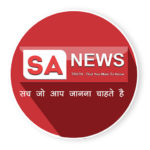 SA News Channel is one of the most popular News channels on social media that provides Factual News updates. Tagline: Truth that you want to know